Excel Add-in
Show math formulas, expressions and equations in a manner that makes sense.
Typical Excel input (using XL-Viking xlv and xln functions in cells B4 and B5).
This is what is displayed in the spreadsheet.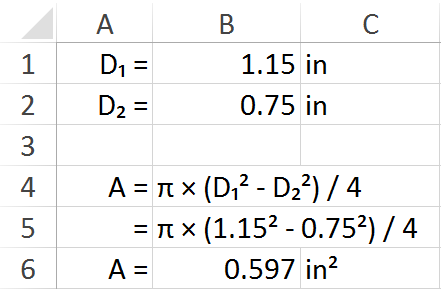 The XL-Viking functions displays the variables and/or values of your formula.
This allows you to:
Produce professional reports directly in Excel – stop wasting hours copying and pasting to Word.

Instant checking & auditing of your spreadsheets – no more endless tracking of cell-references.
These XL-Viking functions behave just like any other native Excel function
They update live as you change the values in your spreadsheet.
See how Aerospace engineers use the formula display functions by downloading our FREE engineering spreadsheets here:
A FREE fully functional trial of the formula display add-in is available here:
Easy 20 second Installation.
No sign-up or Email required.
If you love the free trial a license is only $5/Year!
---